Latest AQB Proposal on College Degree, Experience Requirements
by Isaac Peck, Editor
On September 17, the Appraisers Qualifications Board (AQB) issued its second exposure draft doubling down on its proposed rollback of the Bachelor's Degree requirement for Certified Residential appraisers. The exposure draft also addresses the experience requirements that are necessary to become an appraiser and achieve the Licensed, Certified, and Certified General credentials.
Amidst talk of a present or impending appraiser shortage, the AQB is taking a clear position that certain aspects of the current Real Property Appraiser Qualification Criteria "may not be necessary to maintain and promote public trust in the appraisal profession." These proposed changes stand to have far reaching effects on the profession and should be of interest to all appraisers.
Bachelor's Degree Requirement
Despite earlier indications from the AQB that the Bachelor's degree requirement is here to stay, the AQB is now proposing the complete elimination of all college coursework for the Licensed Residential credential and the complete elimination of the Bachelor's degree requirement for the Certified Residential credential. Instead, candidates would now only need an Associate's degree to become Certified.
In keeping with the first exposure draft in May 2016, the AQB also will offer an alternate path to Certification to those candidates who do not wish to complete an Associate's degree. With the alternate path, candidates would only need to pass a series of College-Level Examination Program (CLEP) exams covering the following areas: (1) College Algebra, (2) College Composition, (3) College Composition Modular, (4) College Mathematics, (5) Principles of Macroeconomics, (6) Principles of Microeconomics, and (7) Introductory Business Law.
A third alternate in lieu of the Associate's degree would be for a candidate to complete 21 semester hours of accredited college level coursework in the following subjects: six hours of english composition, six hours of economics or finance, six hours of mathematics (algebra or higher), and three hours of business or real estate law.
By proposing the elimination of the Bachelor's degree requirement, the AQB seems to be listening to the consensus of many rank and file appraisers. Working RE's most recent Future of Appraisers survey, in which over 3,800 appraisers participated, indicates that 60% of appraisers who responded are opposed to the bachelor's degree requirement, with 82% in favor of a path to Certification without a bachelor's degree.
(story continues below)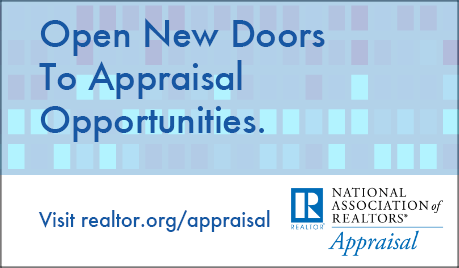 (story continues)
Education Instead of Experience?
In its first exposure draft in May 2016, the AQB initially proposed the creation of Practical Applications of Real Estate Appraisal coursework, or Practicum coursework, that could be used to satisfy up to 100% of a would-be appraisers experience requirements when pursuing the Certified Residential credential. The AQB writes that "Respondents were mixed in their support or non-support for this alternative type of experience" and that "many viewed this as non-real world experience and objected to its accounting for the entire experience level."
The AQB appears to be heeding the warnings of appraisers who are critical of this approach, and based on the feedback of its first draft, is now proposing that the Practicum coursework would be eligible for no more than 50% of a candidate's total experience requirement.
Even with this proposed change, the AQB acknowledges that further work is needed to develop the standards and course outlines and writes that this important topic will be explored further in a separate, subsequent exposure draft.
Experience Requirements
While the AQB appears to be walking back its earlier proposal of allowing Practicum coursework to account for 100% of a candidate's appraisal experience, its second exposure draft nonetheless proposes significant changes to the appraiser experience requirements.
(story continues below)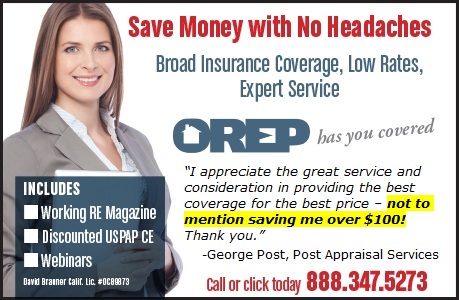 (story continues)
The AQB is proposing revising the experience hours required as follows:
-Licensed Residential: 1,000 hours of experience (no minimum time frame)
-Certified Residential: 1,500 hours of experience (no minimum time frame)
-Certified General: 2,000 hours of experience, with at least 1,000 hours in non-residential appraisal (no minimum time frame)
Such a move would reduce the required hours for each credential by 1,000 hours and remove the minimum timeframe limitation that previously required would-be appraisers to wait 12, 24, or 30 months to achieve a particular credential.
In its rationale for why it finds such changes necessary and timely, the AQB writes that while the experience requirements have not increased since 1998, there have been substantial enhancements in education and examination components of the Criteria that make it appropriate to reduce the experience requirements.
Among such enhancements that the AQB cites as evidence of increased education and examination requirements are: the number of qualifying education hours has increased dramatically; qualifying education now includes case studies and report writing courses; college level education or testing is now required for the Certified credential categories; applicants are now required to pass uniform exams that are increasingly intensive, and there now exist qualification requirements for supervisory appraisers. In other words, because the education, testing, and training systems for qualifying appraisers have improved, the AQB is proposing that the experience requirements can be reduced without sacrificing the quality of the appraiser training process or endangering the public trust.
(story continues)
The AQB acknowledges that some will resist such a proposal because more substantial experience requirements have been "used by professional appraiser organizations for decades" and that "reducing the number of hours of experience needed for a credential or doing away with the experience requirement altogether," will be unacceptable to many.
As its reasoning, the AQB writes that its charge is "to maintain and promote public trust in the appraisal profession by establishing the minimum qualifications necessary to obtain a credential" and argues that it is appropriate to consider offering "a more balanced approach to the qualifications needed for a credential by reducing the number of hours of experience required."
As part of this second draft, the AQB also has decided that it will not allow the use of experience in other professions as a method of qualifying towards a real property appraiser credential. The AQB writes that while some professions may offer valuable experience, "quantifying and reconciling such experience, as it relates to appraising, would be tremendously difficult."
Timeframe for Changes
Appraisers hoping for quick relief on the bachelor's degree or experience requirements will need to be patient. The AQB writes that depending on the feedback received and timing of any subsequent exposure drafts, any changes, if adopted, will go into effect no sooner than January 1, 2018.
Send Your Feedback!
Appraisers are encouraged to submit their (concise and considered) comments to the AQB before the November 18, 2016 deadline: Email: aqbcomments@appraisalfoundation.org or mail to: Appraiser Qualifications Board, The Appraisal Foundation, 1155 15th Street, NW, Suite 1111, Washington, DC 20005.
CE Online – 7 Hours (approved in over 30 states)
How To Support and Prove Your Adjustments
Presented by: Richard Hagar, SRA
Now you can improve your skills and earn CE credit conveniently online. Richard Hagar's, SRA highly acclaimed adjustments seminar is now available online for CE credit in most states. Do you have the proper support for your adjustments? Stop taking the same old CE courses and learn proven adjustment methods with instructor Richard Hagar, SRA. Fannie Mae states that the number one reason appraisals are flagged is the "use of adjustments that do not reflect market reaction." Stay out of trouble with Fannie Mae, your state board and your AMC/lender clients with solid, supportable adjustments. Learning how to make defensible adjustments is the first step in becoming a "Tier One" appraiser, who earns more and enjoys the best assignments. Up your game, avoid time-consuming callbacks and earn approved CE today!
"Why wasn't this taught years ago?" – Jackie Henry
How to Support and Prove Your Adjustments
Sign Up Now!  $119  – 7 Hrs. Approved CE
(OREP Insureds Price: $99)

About the Author
Isaac Peck is the Editor of Working RE magazine and the Director of Marketing at OREP.org, a leading provider of E&O insurance for appraisers, inspectors and other real estate professionals in 49 states. He received his Master's Degree in Accounting at San Diego State University. He can be contacted at Isaac@orep.org or (888) 347-5273.
Send your story submission/idea to the Editor: isaac@orep.org