Home Inspector Liability
In today's real estate atmosphere, a huge issue for home inspectors is managing their liability. Working RE strives to protect their inspector readers and provide informative articles concerning home inspector liability. These are a few stories for Home Inspectors that tell real life stories, give advice, and provide tips for reducing and handling home inspector liability.
---
Golden Rules for Avoiding Liability
Seasoned home inspectors say the golden rules for avoiding liability are simple- write what you see, say what you write and don't sugarcoat anything! More specifically, report what you see and also what you don't see- and why you couldn't see it. They also suggest never using qualifying words in a report or in conversation, such as normal, typical, cosmetic. Based on his findings, Robitaille says that if inspectors want to minimize complaints and liability, they should: …Read more from this Home Inspector Liability story
Key to Limiting Liability
Probably the single most important thing a home inspector can do to protect him or herself in the event of a lawsuit is to obtain a signed pre-inspection agreement prior to the inspection. Furthermore, one of the key provisions in such a contract is a limitation of liability clause. Such a clause seeks to limit the amount recoverable from the inspector, if liability is proven, regardless of the actual damages caused. In many cases, such a provision means the difference between a quick resolution of a claim- via a return of the inspection fee, and protracted litigation. In one lawsuit against a home inspector, the inspector did not obtain a signed agreement because he had been misinformed that the limitation of liability provision was not enforceable in his jurisdiction. Although the inspector provided a thorough report, which contained references to all of the problem conditions that were allegedly missed, the lack of a signed pre-inspection agreement containing a limitation of liability clause prevented a quick resolution to the claim. …Read more from this Home Inspector Liability story
Learning to Limit Your Liability: Loss Prevention Checklist
The following steps have proven effective at avoiding complaints and lowering the liability of home inspectors. Two points emerge: First, according to risk management experts, loss prevention and limiting liability is as much about communication as it is about understanding the systems of a building. They stress that expert knowledge is vital but so is the ability to communicate your findings clearly to your clients. Second, setting the stage for a positive, complaint-free inspection requires setting reasonable expectations in the minds of your clients before the inspection begins. This is accomplished by taking the time to explain the scope and limitations of your report up front. …Read more from this Home Inspector Liability story
Moisture & Mold: Steering Clear of Liability
Home inspectors should be aware of how mold affects their industries as well as their liability. As with all legal hazards, knowledge is probably the best defense. Despite the complications that can result, observed mold should be documented in inspection reports. Standards and guidelines for mold testing, assessment, and remediation are evolving rapidly and new laws are likely to be enacted to regulate mold professionals. While this article gives basic information about mold in buildings, it should not be considered comprehensive. Home inspectors should regularly consult informational sources for the latest developments on the mold issue and how to limit their liability. …Read more from this Home Inspector Liability story
Home Inspector Sued by the Seller
Can an inspector be sued for just about anything? The answer is- maybe. It's a fact of life that a home inspector is likely to find some issues with the house he or she is inspecting – even new construction has problems! If it's a home inspector's job to report issues to buyers so they can make an informed decision before purchasing, when are they liable for just doing their job? Can an inspector be liable for how a buyer reacts to the findings in the report if they decide not to buy? One seller in Connecticut thinks they should be. The seller, who is also a Realtor, has sued a home inspector in small claims court because the buyers lost interest in purchasing a house after reading the inspection report. This leaves experienced home inspectors scratching their heads wondering when they may be liable and how to protect themselves. …Read more from this Home Inspector Liability story
Best Defense: Signed, Sealed, Delivered – Your Contract
Most contracts in the field today – like the standard CREIA (Calif. Real Estate Inspectors Assc.) contract – contain a number of protective provisions that your lawyer can use to defend you. This may result in (1) a shorter statute of limitations, (2) arbitration of the claim, (3) clear exclusions from the inspection (such as mold), and (4) no liability for concealed defects. These are powerful tools to use in litigation. If you are new to the profession, talk with seasoned professionals in the industry and leaders in CREIA. They can provide you tips on how to get your contracts signed without losing business and how to limit your liability. And if the agents are the problem, remind them that they don't go to work without getting a signed contract first. …Read more from this Home Inspector Liability story
Avoiding Complaints: Are You Doing All You Can?
The following is excerpted from the Liability Reporter, a risk management e-newsletter for real estate home inspectors and appraisers published by the Organization of Real Estate Professionals.
Home Inspector Checklist
1. Do you always obtain a signed pre-inspection agreement from the client?
2. Does your pre-inspection agreement contain a "limitation of liability" provision?
3. Do you present your pre-inspection agreement in advance of the inspection and not immediately before or during the actual inspection? …Read more from this Home Inspector Liability story
Loss Prevention – Nine Mistakes You Shouldn't Make
I've spent the last 17 years defending home inspectors in civil lawsuits. Along the way I've seen a number of mistakes that often cause inspectors to wind up in litigation. Here are a few suggestions for staying out of trouble and reducing inspector liability. Examine the way you do your inspections and how you write up your reports. Education is the best way to minimize your liability. Strive to improve yourself every day and make a positive difference in the world with a quality inspection. …Read more from this Home Inspector Liability story
Risk Management: Strategies for Avoiding Complaints
While we believe a good contract is important, we look at contracts differently than some. For example, we send our "Authorization Form" (We don't call it a contract!) to our clients ahead of time. This gives the client a chance to ask questions before the inspection. It also saves the inspector time at the beginning when explaining the scope of the inspection, adjusting expectations and getting the agreement signed. There are many contract wordings and we encourage you to check with your attorney before settling on any. However, remember that attorneys have a specific goal – to minimize your liability. Their goal is not to build your business success and an attorney typically has no role in your marketing or customer service activities. Your goals may include business growth as well as liability control. …Read more from this Home Inspector Liability story
Inspecting Your Contract
Here is the second in an ongoing series of risk management strategies from Alan Carson designed to help inspectors insulate themselves from liability. This installment examines the value of a good contract and the importance of establishing realistic expectations in the mind of your client. Many believe the purpose of a contract is to limit the liability of the inspector. We believe the purpose of a contract is to clearly communicate to clients the scope of the home inspection. Clients should understand what you can and can not do. This goes to the heart of establishing reasonable expectations. In our view, it is quite fair for clients to hold our feet to the fire within that window of responsibility. …Read more from this Home Inspector Liability story
Don't Inspect for Pests – Sued Anyway?
Even if your inspection specifically excludes wood destroying insects/organisms (WDI/WDO), you are not protected from an irate homeowner suing you if a problem arises. That's why it is good for liability to have a clear scope of work, a signed inspection agreement and a broad errors and omissions insurance policy- just in case. According to David Brauner, Senior Broker at insurance provider OREP.org, most inspectors who don't inspect for WDI/WDO probably don't think they will be liable and therefore don't need to purchase the coverage. So if a problem arises, they may be left on their own. …Read more from this Home Inspector Liability story
Risk Management: Inspection Basics to Manage Risk
Most of us consider ourselves to be technically astute when in the field performing inspections. We spend many hours each year learning through continuing education classes and meetings. But how often do we think about managing our risk or liability each day? When is the last time you updated your contract? Do you think about what you do and say every day on the job with regard to risk management? Maybe not; the following are a few of the common missteps we often see when evaluating claims that could have been prevented; or at least the exposure could have been reduced. …Read more from this Home Inspector Liability story
Best Way to Handle Complaints: Anticipate Them
Most seasoned inspectors will tell you, setting reasonable expectations about a home inspection report is more than half the battle in avoiding liability problems. One of the best ways to manage liability and handle complaints is to anticipate them. We include a document called When Things Go Wrong in our reports. We remind clients of this document when complaints come in. It is nice to be able to say, 'We told you this would happen.' Feel free to use all or part of this document. …Read more from this Home Inspector Liability story
Inspectors E&O Insurance
Prices Drop, Time to Learn How to Shop
Are Bodily Injury/Property Damage (BIPD) and General Liability coverages available? BIPD and general liability are not the same and may even be different from policy to policy. You may need both if you want coverage for bodily injury and/or property damage claims that arise out of your professional services as an inspector ("after the fact" claims, such as a child being injured after the family moves into the subject home due to a damaged staircase that you allegedly missed in your report), and premises coverage while you're at the property- if you forget to turn the water off in the bathtub during an inspection and ruin the new floors. Ask your agent to explain the differences. If they are available, are the prices competitive?…Read more from this Home Inspector Liability story
Home Inspectors: Inspecting Your E&O Insurance
OREP is the E&O provider of choice for more and more inspectors nationwide. The program provides prior acts for qualified applicants and offers premises liability coverage at very reasonable rates. This provides coverage for claims resulting in bodily injury or property damage occurring at the inspection site. General Liability insurance is no longer required for the OREP program but is available…Read more from this Home Inspector Liability
Inspectors Errors and Omissions Insurance Q&A
Question: Premises Coverage, BIPD, General Liability: What's the Difference?
I have E&O insurance through OREP and my general liability from another agent. Am I covered for premises liability- if, for instance, I leave the water running in the bathtub during an inspection and ruin the floors or run over someone backing out of the driveway?
Brauner: You will have to ask the agent who sold you your general liability policy whether you have coverage for bodily injury and/or property damage while you're at the job (premises coverage). Most GL policies, including the one(s) sold by OREP, provide premises liability coverage. OREP now offers a comprehensive GL policy including premises coverage for home-based businesses with minimum premiums of $150. Call OREP for details…Read more from this Home Inspector Liability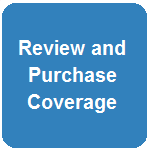 Click here to explore more articles and Working RE coverage of Home Inspector Liability.