Editor's Note: Raise your insurance IQ with this new regular feature of Working RE. David Brauner is Senior Broker at OREP and has been serving the insurance needs of appraisers for over 20 years.
Insurance IQ: Driving to Work
by David Brauner, Senior Broker OREP
I recently received the following question from an OREP insured. My expertise is E&O insurance, not auto, but I have a few thoughts that may be of value to you.
The OREP insured asks, "We have an appraisal assistant who helps measure (never without me), fill forms and do research (with considerable guidance). She often drives me in our car. I want to cover her in case of car accident. Do you cover that or which kind of policy should I get?"
Even if you don't have any assistants, the question is a good one that most appraisers probably never fully consider. The answer for the OREP insured and probably you too is that you should look into a commercial auto policy to properly cover that risk. Your first call should be to your current auto insurance agent to see what your personal policy covers: some policies may provide coverage or allow you to expand your current personal policy to cover commercial use. Some may require a whole new policy.
It's important to understand that if you use your personal auto as your business vehicle and don't have the proper commercial coverage, you may have a gap in your insurance. Your vehicle may be considered a commercial vehicle if you use it for work. Insurance companies consider commercial auto and personal auto insurance to be two very different types of policies due to the differences in liability and risk.
If you file a claim on your personal car insurance for a vehicle you use for work, your car insurance company may deny your claim simply because some business uses violate the terms of your personal car insurance policy. I recommend you check with your agent.
(story continues below)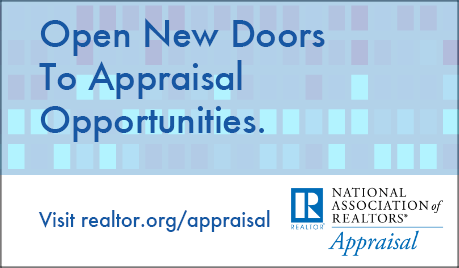 (story continues)
"
In general, if a vehicle is used in tasks related to the operator's occupation, profession or business (other than commuting), a commercial policy is necessary. But not all business use requires a commercial insurance policy. Some forms of business uses are covered by a personal auto policy by certain insurers, such as real estate agents. Let your insurance agent know so they can help you get the proper coverage.
When you want help with your E&O coverage or are shopping coverage and premium, give OREP a call. We can help!
CE Online – 7 Hours (approved in over 30 states)
How To Support and Prove Your Adjustments
Presented by: Richard Hagar, SRA
Now you can improve your skills and earn CE credit conveniently online. Richard Hagar's, SRA highly acclaimed adjustments seminar is now available online for CE credit in most states. Do you have the proper support for your adjustments? Stop taking the same old CE courses and learn proven adjustment methods with instructor Richard Hagar, SRA. Fannie Mae states that the number one reason appraisals are flagged is the "use of adjustments that do not reflect market reaction." Stay out of trouble with Fannie Mae, your state board and your AMC/lender clients with solid, supportable adjustments. Learning how to make defensible adjustments is the first step in becoming a "Tier One" appraiser, who earns more and enjoys the best assignments. Up your game, avoid time-consuming callbacks and earn approved CE today!
"Why wasn't this taught years ago?" – Jackie Henry
How to Support and Prove Your Adjustments
Sign Up Now!  $119  – 7 Hrs. Approved CE
(OREP Insureds Price: $99)

About the Author
David Brauner is Publisher of Working RE magazine and Senior Broker at OREP, a leading provider of E&O Insurance for appraisers, inspectors and other real estate professionals in 49 states (OREP.org). He has provided E&O insurance to appraisers for over 20 years. He can be contacted at dbrauner@orep.org or (888) 347-5273. Calif. Insurance Lic. #0C89873. OREP–Organization of Real Estate Professionals Insurance Services, LLC. Calif. Lic. #0K99465
Send your story submission/idea to the Editor: isaac@orep.org