Bank's Letter to Appraiser Started Off With…
by Richard Hagar, SRA
Once the letter (redacted) arrived, this appraiser's mind was screaming with questions. No matter what questions he asked or actions taken, his largest client was gone, along with a significant portion of his income. And once the lender communicates the blacklisting to their AMCs, the appraiser's chances of obtaining another client will also be gone.
Dear Mr. [appraiser],
XXXXXX Bank conducted an Administrative Observation of an Appraisal Report you completed for a property located at XXXXXXX.  Based upon our analysis of the Appraisal report, it has become necessary to place you on an ineligible status with XXXX Bank.
Your ineligible status was caused by the following reasons:
• Providing a misleading appraisal, with a non-credible and unsupported value for the property.
• Reporting a value based on contract price.
• Failure to develop a credible Cost Approach to value.
• Failure to properly analyze and report the location, view or condition of the subject or the comps
• Failure to make consistent, market support adjustments within the appraisal report
• Failure to analyze and report the location and adverse view of comp 1
• Failure to properly analyze and report the conditions of comps 1 and 3.
• Failure to analyze and report the condition and view of comp 4.
• Failure to analyze and report the location and view of comp 5.
• Failure to analyze and report the view, condition and DOM for comp 6.
• Failure to properly develop and report the impact of the subject's negative external influence and improperly developing the market reaction based on DOM.
If you have any questions regarding this or any other matter, please contact the Appraisal Review Department at [they really don't care so why bother].
Sincerely,
Chief Appraiser.
Here is another recent (redacted) letter:
April 16, 2015
Dear [xxxxxx],
Please be advised that the undersigned law firm represents XXXXX. By means of this letter, XXXXX hereby makes demand on you for damages due to losses caused by an inflated appraisal performed by you.
As a result of failures within your appraisal, [Lender] has suffered a loss of $160,000. [Lender] hereby requests that you place your insurance carrier on notice of this claim for damages.
[It goes on for three pages, but you get the point]
Sincerely,
Mr. Lawyer
Here's a third (redacted) letter:

Dear Ms. [appraiser],
Regarding the appraisal of [xxxxxxxx]
Please send six copies of each of the following:
Appraisal report as presented to the client
Entire workfile for subject property
The appraisal order form
Send one copy of your appraisal log for the past six months. The Board may select additional properties for review and request those appraisals by separate correspondence.
At this stage of the investigation…
(story continues below)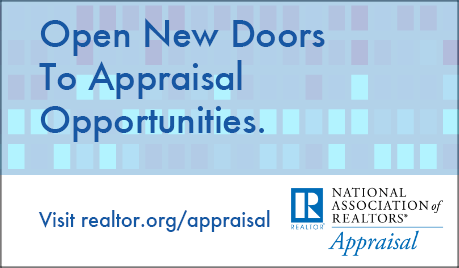 (story continues)
On Almost a Weekly Basis
On almost a weekly basis I have appraisers reaching out to me after they have received similar letters. The first thing they want to know is how can they can prevent these letters and stop from being blacklisted? Unfortunately, once blacklisted, there is little hope. However, there is hope for you and every other appraiser. I've noticed several reoccurring themes in these recent letters.
• Failure to provide USPAP compliant appraisals
• Failure to accurately describe all negative influences impacting the subject.
• Failure to comment on similar recent sales not used in the report.
• The demand for "support" or "proof of the adjustments made within the appraisal.
So it appears that appraisers need to:
A. Understand USPAP;
B. Do not hide facts (good and bad);
C. Comment on similar home sales that were not used;
D. Understand how to make market-based adjustments and provide proof within the appraisal and workfile and;
E. Do the job right the first time, so you don't have to worry about these letters and blacklisting later;
As they say: An ounce of prevention is worth a pound of cure.
The same holds true for appraisers. Appraisals are not "just value statements." Appraisals are many things including an analysis of the market, accurate descriptions of the subject, accurate adjustments, and having a supported value conclusion based on facts, not opinion.
Following the right processes and utilizing the correct methods are critical to an appraiser's survivability and can be more important than the final value conclusion. When we review an appraisal and read through an appraiser's workfile, as part of a lawsuit, we first try to determine if the appraisal makes sense and whether the proper processes and methods were followed. The value conclusion is the last thing we worry about. If the appraisal is logical and the right methods employed, usually there are no major failures with the appraisal. However, if descriptions are missing or erratic and there are "boiler plate" adjustments and statements, then the appraisal conclusions are usually wrong. In other words, following proper procedures and utilizing recognized methods usually leads to quality appraisals.
(story continues below)


(story continues)
What to Know
There are more than 25 different methodologies that can be used to determine and support market adjustments. Determining adjustments can be difficult in any market but it isn't impossible if you know how to utilize any of the following methodologies. All three approaches to value require adjustments and since no single adjustment method works in every market or price range, knowing how to employ at least a few of the methods can change your status from "form filler" to a Tier 1 rating. Some of the methods available to appraisers are:
• Matched Paired Analysis;
• Single Line (Linear) Regression Analysis;
• Multiple Regression Analysis;
• Grouped Analysis (Big Data);
• Allocation;
• Capitalization of Income;
• Cost Approach;
• Depreciated Cost;
• (and of course my favorite) Hagar's Percentage of Use Calculation.
If many of the terms are foreign to you, then take a class or webinar on the topic (see below). Become the better Tier 1 appraiser, capable of earning higher fees. Failure is a very expensive way of doing business. The cheaper, better method is to get educated. Take good classes, for CE or not, and step up your game. Your appraisals will be more accurate. Your work will be elevated to a higher rating by lenders and AMCs and you will be able to charge more. It worked for me and American Home Appraisals, it can work for you.

Upcoming Live Webinars:
JUNE: How to Support and Prove Your Adjustments – A Closer Look
Presented by Richard Hagar, SRA
Part 1: June 4th, 10 – 12:00 p.m. PST (Tomorrow!)
Part 2: June 11th, 10 – 12:00 p.m. PST
"It was a great webinar, now I need to redo all my reports for the last 30 years!" – Sharon
Updated and expanded, Hagar shows you how to properly support your adjustments- the foundation of good appraising! Regulations state that appraisal adjustments cannot be based upon an appraiser's opinion. Failure to provide proper proof and analysis to support your adjustments means a rough road ahead: state board complaints, panel removal, lawsuits, even license revocation. Fannie Mae cites "the use of adjustments that do not reflect market reaction" as the number one reason an appraiser can be "blacklisted." This training is critical in helping appraisers avoid catastrophic appraisal failures. Sign Up Now!
Back by Popular Demand!
This webinar will help you utilize quick and simple methods for proving adjustments that improve the quality of your reports and help you avoid problems, blacklisting and legal actions.
Sign Up Now!
Save with a Season Ticket: Enjoy the entire summer webinar series at your leisure (live and recorded) and save: June, July, and August Webinars for a single price!
Regular Price: $237          Subscription Price: $149
Summer Series:
June –
Parts 1 & 2: How to Support and Prove Your Adjustments

July –
Part 1: How to Get What You're Worth (Working with AMCs)
Part 2: How to Work Profitably With AMCs

August –
Part 1: Running an Effective Appraisal Business
Part 2: Efficiency Through Technology: Mobile Tools and Paperless Appraising
Enjoy the Entire Series and save $88 with a Season Ticket!

>Click to Print
>New: Collateral Underwriter Blog: Find answers, offer solutions.
>Opt-In to Working RE Newsletters
Send your story submission/idea to the Editor: dbrauner@orep.org