Editor's Note: This is a follow up to last week's story: Louisiana Appraisal Board: Anti-Competitive? Find OREP/WRE's 2017 Fee Survey results here (take survey here). New Working RE Magazine.
Appraisers, Dentists and Antitrust Law
By Isaac Peck, Editor
The appraisal industry has been abuzz with the recent news that the Federal Trade Commission (FTC) has filed a complaint against the Louisiana Real Estate Appraisers Board (LREAB), alleging price fixing and restraint of trade. (See Louisiana Appraisal Board: Anti-Competitive?)
The FTC's complaint has two parts: (1) that LREAB is attempting to fix prices by promulgating and enforcing the Louisiana C&R fee provision, and (2) that LREAB is staffed primarily by real estate appraisers, who are "active market participants" with a "private interest" in the board's activities.
This last allegation infers what many AMCs have argued for years, that appraisers are "competitors" to AMCs, and consequently, any adverse action taken against an AMC by an appraiser board populated by appraisers may potentially be anticompetitive because the appraiser/board members are "active market participants."
Background: North Carolina Dental Board
The catalyst that gives weight to the FTC's second allegation, and empowers it to charge a state agency with antitrust violations in the first place, is a March 2015 U.S. Supreme Court ruling, North Carolina State Board of Dental Examiners v. Federal Trade Commission (FTC), wherein the Court ruled that state licensing boards composed of market participants do not enjoy automatic immunity from antitrust laws. In other words, a state licensing board, such as an appraisal board, while empowered by the state to regulate its industry and protect the public, is subject to antitrust laws and may be denied the defense of "state action immunity" when defending its actions, in certain circumstances. The "state action immunity" defense means the state is immune in most cases from antitrust laws and is free to create and enforce regulations that have anticompetitive effects.
The original case began when teeth-whitening services started gaining popularity in North Carolina, causing dentists to complain to the Dental Board that these services were undercutting the dentists' own offerings. The Board then issued at least 47 cease-and-desist letters to non-dentist teeth whitening service providers and product manufacturers, warning them that "the unlicensed practice of dentistry is a crime." The Board also sent letters to mall operators, insisting that kiosk teeth whiteners also violated the Dental Practice Act and encouraged malls to expel the kiosks.
When the FTC took action against the Dental Board, alleging anticompetitive and unfair method of competition under the Federal Trade Commission Act, the Board invoked a defense of state action immunity. This defense dates back to Parker v. Brown in 1943, wherein the Supreme Court interpreted the antitrust laws to "confer immunity on the anticompetitive conduct of States acting in their sovereign capacity." The Parker Doctrine protects state and municipal authorities from federal antitrust lawsuits for actions taken pursuant to a clearly expressed state policy that, when legislated, had foreseeable anticompetitive effects.
The Court's recent opinion in Dental Examiners vs. FTC concludes that non-state actors, professional boards for example, can only enjoy immunity if the anticompetitive policy is (1) clearly articulated as state policy, and (2) is supervised by the state. Therefore, although the dental board is a state agency, its actions must be supervised by the state directly in order for it to invoke antitrust immunity when it is taking actions or interpreting items not clearly stated in state policy.
For example, State law prevents unlicensed practice of dentistry, but there is no specific statute identifying teeth whitening as meeting that definition. Therefore, according to the Court, it was by interpreting the statute to address teeth whitening and enforcing that interpretation, without the supervision of the State, that the Board's actions lost immunity from antitrust laws. The Supreme Court ruled that the state's supervision was critical in this case because the members of the Dental Board were "market participants"; the Board included six dentists, one dental hygienist and one consumer. Consequently, the Dental Board was denied the defense of state action immunity.
(story continues below)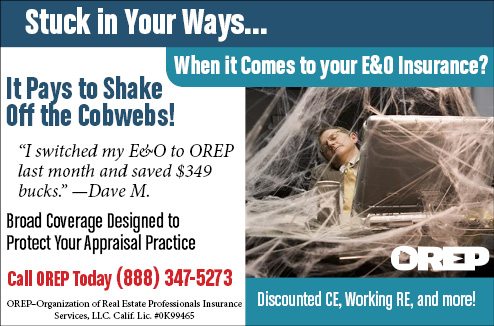 (story continues)
The effect of this ruling set a profound and sweeping precedent. Prior to this ruling, state agencies and "boards" were not subject to antitrust laws and could argue a defense of "state action immunity." Now state boards everywhere are subject to a two-part test of any action that can be viewed as "anti-competitive": the action taken must be (1) clearly articulated as state policy, and (2) supervised by the state.
In its complaint against LREAB, the FTC specifically notes that LREAB is not "supervised by the state," and consequently, not immune from antitrust laws.
AMCs Regulated by Appraisers
AMC executives have been predicting a showdown between the FTC and state appraisal boards ever since the Supreme Court's decision in the North Carolina Dental case, hoping for changes to the regulatory structure, which currently has AMCs regulated by appraiser boards.
In an article titled "State of the Appraisal Industry," published in Mortgage Banking magazine, Brian Coester, Chief Executive Office of Coester Valuation Management Services (Coester VMS), writes that the North Carolina Dental ruling "sets the precedent for state appraisal boards to no longer regulate appraisal management companies." Coester argues that appraisers and AMCs are competitors and says that the ruling concludes that "competitors cannot regulate competitors." Going further, Coester makes a bold prediction that this decision "leaves the appraisal boards…to be completely disassembled and have even less control of the process."
This position is contrary to the "Final Rule" on the Minimum Requirements for AMCs, which was developed and issued by the six federal financial regulatory agencies who make up the Federal Financial Institutions Examination Council (FFIEC). While the Dodd-Frank Act had already tasked state appraisal boards with passing AMC regulations, the Final Order removes any doubt that state appraisal boards have the authority to directly enforce the law and discipline AMCs for violations of the law. Specifically, the Final Rule requires that States have a program in place "within the State appraiser certifying and licensing agency that has the authority to…conduct investigations of AMCs…and discipline, suspend, terminate, and refuse to renew the registration of an AMC that violates applicable appraisal-related laws, regulations, or orders."
The Final Rule was years in the making, with the FFIEC requesting public comments on the rule while it was in development and seeking feedback from all industry participants. Given the time it took to develop and finalize the Rule, and the industry titans involved, it would appear that at least for now, AMCs will continue to be regulated by appraiser boards.
(story continues below)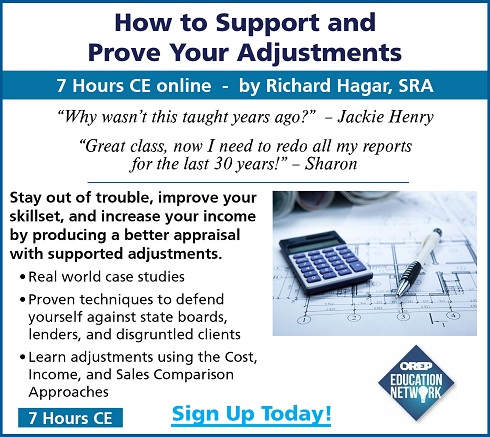 (story continues)
Serving the Public
The North Carolina Dental ruling raises important questions for not only appraisers, but for all kinds of professions, since doctors, lawyers, accountants, dentists, real estate agents, and a host of other professionals are given great latitude by individual states to regulate their professions. Who better to license, supervise, investigate and discipline practitioners of medicine than a board of experienced medical doctors?
Anticipating the potentially radical effects that the North Carolina Dental case might have on the ability of state boards to effectively regulate their professions, the Federation of Associations of Regulatory Boards (FARB), whose members include national associations of state boards of accountancy, pharmacy, occupational therapy, and more, sent a letter to the Attorney Generals of all 50 states defending the current regulatory system as one that protects and serves the public. The letter urges state AGs and other regulators to "exercise restraint and refrain from demanding major changes to a regulatory system that for centuries has been quite successful in protecting the general public."
FARB also makes a strong argument for including professionals in the regulation of their profession or industry, writing that "participation by licensed professionals on regulatory boards provides necessary expertise and experience regarding regulation of the profession and is essential to the development, interpretation, and enforcement of the regulatory structure." FARB addresses those who believe that "hidden influence is endemic" in licensing boards, cautioning that "such inflammatory and unsubstantiated allegations serve no purpose other than to question the integrity of the entire regulatory structures and do not promote a meaningful basis for change, if determined to be necessary."
Up Next
The significance of the North Carolina State Board of Dental Examiners case is directly related to the FTC's complaint against LREAB. So much so that the Acting Director of the Bureau of Competition, Abbott (Tad) Lipsky, said in a press release announcing the FTC's complaint: "Today's action – the first such Commission complaint against a state board since the Supreme Court decision in North Carolina Dental – shows that the Commission remains vigilant and will exercise its prescribed authority when economically sound and otherwise consistent with the public interest."
In other words, out of the many potential cases the FTC could have pursued against other state boards following the North Carolina Dental case, the FTC chose to focus on C&R appraisal fees as the first test of its new authority to sanction state boards for antitrust violations. Against the backdrop of Dodd-Frank and the federally mandated C&R fee provisions, this places LREAB and the appraisal profession as a whole, at the center stage of a rare and perhaps historic moment, the outcome of which may have repercussions on how other professions self-regulate and how certain provisions of Dodd-Frank will (or will not be) enforced going forward.
Lipsky, the new Acting Director of the Bureau of Competition, who was appointed in February 2017, has a 40-year career specializing in antitrust laws beginning at the Department of Justice's antitrust division and serving as Deputy Assistant Attorney General under Ronald Reagan. He worked on Donald Trump's FTC transition team before Trump's election and is known as a conservative libertarian committed to "free market principles."
In a statement announcing the FTC's complaint against LREAB, Lipsky, perhaps anticipating the concern that the FTC will be increasingly undermining the authority of state boards across the country, suggests that the FTC will respect the authority of state boards as a general rule but will intervene when it feels the free market is in jeopardy. "The great preponderance of state board activity across the country occurs without significant antitrust concern, and the Commission will respect the authority of such boards when they operate within the defined scope of antitrust law. Nearly everyone that purchases or refinances a home in the state of Louisiana pays appraisal fees, these consumers deserve to benefit from a free market where those fees are set by competition," says Lipsky.
In Lipsky's comments regarding consumer fees, there is no mention and likely very little understanding of the oftentimes significant margin collected by AMCs, above and beyond what the appraiser is actually paid for his or her service.
The FTC has set a hearing date of January 13, 2018 where LREAB must appear and defend why its actions are justified and not in violation of antitrust laws. With LREAB vowing to fight the FTC's complaint, the outcome of this dispute will be one that appraisal industry stakeholders will watch closely.
> Just Published: OREP/WRE's 2017 Fee Survey Results! To view the results in your state, click here. If you have not already taken the survey, please weigh in here.
> CE Online – 7 Hours (approved in 40 states)
How To Support and Prove Your Adjustments
Presented by: Richard Hagar, SRA
Must-know business practices for all appraisers working today. Ensure proper support for your adjustments. Making defensible adjustments is the first step in becoming a "Tier One" appraiser, who earns more, enjoys the best assignments and suffers fewer snags and callbacks. Up your game, avoid time-consuming callbacks and earn approved CE today! Sign Up Now!  $119 (7 Hrs)
OREP Insured's Price: $99
About the Author
Isaac Peck is the Editor of Working RE magazine and the Director of Marketing at OREP.org, a leading provider of E&O insurance for real estate appraisers, inspectors and other real estate professionals in 50 states. He received his Master's Degree in Accounting at San Diego State University. He can be contacted at Isaac@orep.org or (888) 347-5273.
Send your story submission/idea to the Editor: isaac@orep.org