TAF Considers Skipping Experience Requirement
By Isaac Peck, Editor
The Appraiser Qualifications Board (AQB) recently released an Exposure Draft (May 18) that considers rolling back the bachelor's degree requirement for Certified Residential appraisers. (See AQB Proposes Alternative to College Degree Requirement.)
This is big news in itself. However, a careful reading of the proposal indicates a subtle change in the requirements that may have even farther reaching effects, and that some appraisers will find shocking.
In addition to the roll back of the bachelor's degree requirement, the AQB exposure draft is also proposing a path that would allow a would-be appraiser to achieve the Certified Residential credential without ever having worked as a trainee or an appraiser.
Under the AQB's proposal, practicum coursework would be developed that could account for up to 100% of the experience requirements needed to earn a Certified Residential or Certified General credential.
While this coursework could not be used to waive the experience hours needed to achieve a Licensed Residential credential, the proposal would allow a would-be appraiser to jump straight to the Certified Residential credential using the practicum coursework as a substitute for 100% of the 2,500 experience hours required for the Certified Residential credential.
In other words, a would-be appraiser would be able to enter the appraisal profession as a Certified Residential appraiser without ever having worked in the field.
According to the exposure draft, the practicum coursework, or what the AQB is now referring to as "Practical Applications" coursework, would consist of a series of four three-hour classes and "each segment could involve two classes utilizing case studies as a means of providing practical experience." The AQB envisions coursework that provides real-world, hands-on experience that includes basic practical applications of the appraisal process as well as case studies that require completion of appraisals for more complex properties. To accomplish this, the coursework would need to include hypothetical properties with all necessary subject property and market data, according to the draft.
AQB Perspective
Working RE contacted John Brenan, Director of Appraisal Issues at The Appraisal Foundation (TAF) and Joe Traynor, Chair of the AQB, about the proposed changes. Traynor explains that starting last year, the AQB has been evaluating the experience requirements and how would-be appraisers can gain that experience. "We've been hearing for quite a while that trainees are having a very difficult time finding supervisors who are willing to train them. Practicing appraisers have been widely resistant to take on a trainee for a number of reasons, including the unwillingness of lenders/AMCs to accept trainees even being listed on an appraisal report, and the fact that supervisors must inspect every property with the trainee (in most states). The fee structure in general on residential mortgage appraisals has also been an obstacle. Based on what we've heard from a lot of different people, this has made the relationship not financially feasible for many appraisers," says Traynor.
(story continues below)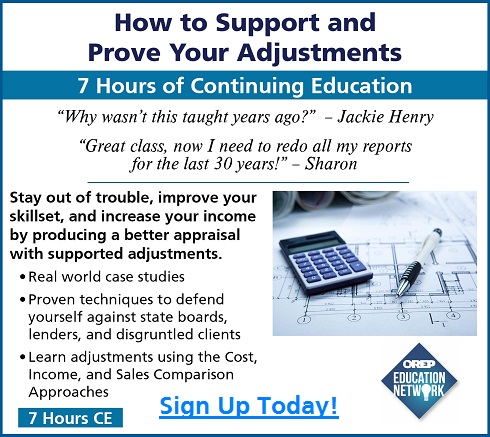 (story continues)
To address these challenges, Traynor reports that the AQB has been seeking feedback from the industry's stakeholders at its public hearings and by issuing a Discussion Draft in February 2016, and now its current Exposure Draft in May 2016. "The current experience model in the appraisal industry now has been in place for over 25 years, ever since the AQB was formed at the direction of FIRREA. The current trainee-supervisor model is even more dated than that and likely extends back to the 1930s when professional appraiser organizations were first formed," says Traynor.
What the AQB's exposure draft aims to do then, is to explore other ways that potential appraisers might be able to gain experience outside of this traditional model. "The idea behind an exposure draft is simply to expose concepts for comments and feedback. This exposure draft in particular, more so than other ones, has a lot of out the box thinking in it. I don't know where it ends up. We are just trying to raise the idea that there are other ways appraisers can gain the experience necessary to participate in the profession in a competent and compliant fashion," reports Traynor.
Practical Applications Coursework
In terms of what could potentially serve as an alternative to the traditional experience model, Traynor explains that the Exposure Draft details a series of different classes a trainee would be required to take which some have affectionately described as "case studies on steroids."
John Brenan, Director of Appraisal Issues at TAF, says that based on the feedback received by the AQB, the final model might also include internships with colleges and universities. "The Practical Applications coursework that is being proposed here would involve extensive case studies and require trainees to produce USPAP compliant appraisal reports. The Final Exams would also include preparing USPAP compliant appraisal reports. So this is not is not a way for potential appraisers to avoid experience, it is a way for would-be appraisers to get that appraisal experience in a different way. Students would need to demonstrate that they can competently complete an appraisal before becoming an appraiser," says Brenan.
(story continues below)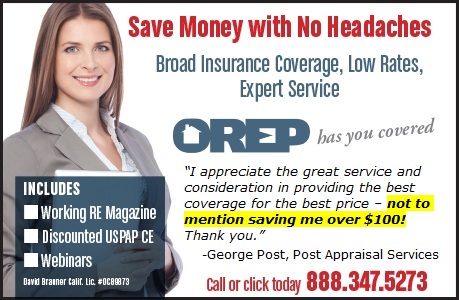 (story continues)
In terms of who will be developing the Practical Applications coursework, Brenan and Traynor acknowledge that taking practicum coursework to account for 50% of one's experience requirements has been an option for appraisers since 2008, but so far the economic feasibility of developing such a program has prevented anyone from offering such courses. "If this concept sticks, it may be that the AQB may have to assist in developing the coursework to make it feasible. It might be similar to a national USPAP course where the basic framework is developed by the AQB and the provider can fill in the rest of it. These will be questions we can explore in future discussions," says Brenan.
Importance of Feedback
Brenan stressed the importance of stakeholder feedback. "The idea behind an exposure draft is simply to expose concepts for comments and feedback. If the feedback says this is too far, that it's going overboard, it's highly likely that the board will dial it back a little and adjust its approach," says Brenan.
Appraisers and other stakeholders have been very interested in the AQB's examination of these issues and Brenan reports that the AQB takes all feedback it receives seriously. "The AQB is very serious about obtaining the kind of feedback it has been getting. The AQB carefully reads every comment it has received and takes it into consideration. I highly encourage your readers to provide their thoughtful comments to us. We want to hear from them," says Brenan.
Feedback Due before Friday (June 17th)
Appraisers are encouraged to submit their (concise, considered and spell-checked) comments to the AQB before the June 17, 2016 deadline: Email: aqbcomments@appraisalfoundation.org or mail to: Appraiser Qualifications Board, The Appraisal Foundation, 1155 15th Street, NW, Suite 1111, Washington, DC 20005.
New Online CE – 7 Hours
How To Support and Prove Your Adjustments
Presented by: Richard Hagar, SRA
"Why wasn't this taught years ago?" – Jackie Henry
Do you have the proper support for your adjustments? Stop taking the same old CE courses and learn proven adjustment methods with instructor Richard Hagar, SRA. Fannie Mae states that the number one reason appraisals are flagged is the "use of adjustments that do not reflect market reaction." Stay out of trouble with Fannie Mae, your state board and your AMC/lender clients with solid, supportable adjustments.  Up your game, avoid time-consuming callbacks and earn approved CE today!
How to Support and Prove Your Adjustments
Sign Up Now!  $119  – 7 Hrs. Approved CE
(OREP Member Price: $99)

About the Author
Isaac Peck is the Editor of Working RE magazine and the Director of Marketing at OREP.org, a leading provider of E&O insurance for appraisers, inspectors and other real estate professionals in 49 states. He received his master's degree in Accounting at San Diego State University. He can be contacted at Isaac@orep.org or (888) 347-5273.
Send your story submission/idea to the Editor: isaac@orep.org