NARA/MU Members: Enjoy Guaranteed Delivery of Working RE Magazine – FREE!
Please sign up below to claim your subscription to Working RE Magazine!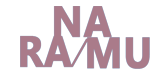 [happyforms id="18970″ /]
NARA/MU Members also receive 14 hours of Continuing Education FREE when purchasing insurance through OREP, along with many other benefits. Visit orep.org/nara for more informtation!