Editor's Note: This story is republished from the latest print edition of Working RE Magazine, mailing to over 60,000 appraisers nationally. (Am I a WRE subscriber?)
Dispelling Myth of Appraiser Shortage
By Edward Cline, SRA, AI-RRS, GAA, RAA, MNAA
The industry has been abuzz with talk of an appraiser shortage. There is a growing chorus of individuals and organizations, including lenders, AMCs, and now even the Appraiser Qualifications Board (AQB) and the Appraisal Institute (AI), who are putting forth a number of solutions to address this impending shortage.
The proper response to this looming threat to our profession, we are being told, is to lower our standards and reduce the requirements to be an appraiser. The prescriptions range from the rollback of the college degree requirement to become Certified Residential, to a complete elimination of the experience requirements to be a Licensed or Certified Residential appraiser.
Appraisers and other industry stakeholders must carefully analyze these claims. The talk of a shortage ignores the economic factors driving our industry. The industry is currently undesirable for some and it is difficult to bring on trainees because of the downward pressure on fees that we've experienced since the Home Valuation Code of Conduct (HVCC) and Dodd-Frank. But consider this: low fees are a symptom of an oversupplied market. As more appraisers get out of the business, either through retirement or business failure, fees will rise and more people will again find the appraisal profession desirable. Are higher fees for appraisers really such a scary prospect?
To ignore the economics involved and simply lower the standards and requirements to become an appraiser is foolish and will only lead to a further cheapening of our profession. There may be a shortage of appraisers willing to work for low fees but there is no shortage of appraisers! Nor should we expect one in the future.
What Shortage?
Those who believe a shortage exists or looms in the near future cite the fact that many in the appraiser profession are aging. These advocates also point to the recent decline in the number of appraisers over the last eight years. However, these numbers are dropping from the pre-recession highs in 2008, a time characterized by excessive competition when many so-called appraisers simply filled out the form and hit the value. From where I am standing, I am glad to see that these appraisers are gone. Good riddance.
The National Appraisal Congress (NAC), a coalition of AMCs and large appraisal firms, recently published a white paper, Removing Barriers to Entering into the Residential Valuation Profession, which argues there is an impending shortage of appraisers. However, if you analyze the numbers they tell a different story. According to the NAC's own numbers, the number of Certified General appraisers in 2004 was 33,725 and in 2014 it was 38,387 or approximately a 15 percent increase. The number of Certified Residential appraisers in 2004 was 40,726 and in 2014 was 51,240, which represents an increase of over 25 percent. Does this sound like an appraiser shortage?
(story continues below)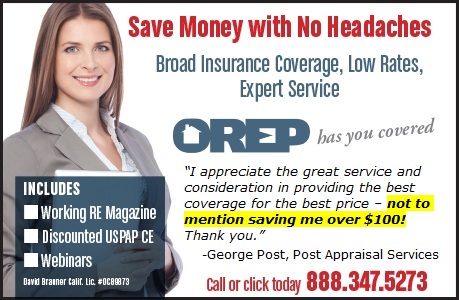 (story continues)
I acknowledge that there is a decrease in the overall number of appraisers from 2004 to 2014. However, those numbers include Licensed Appraisers and Broker Appraisers. In my home state of Pennsylvania, the Broker Appraiser category was designed to be grandfathered in and was not intended to be ongoing. The Licensed Residential appraiser is the lowest appraiser credential and has many limitations, including the inability to do FHA appraisals. These simple facts indicate that the categories of active appraisers are increasing instead of decreasing. We have more highly qualified and highly trained appraisers today than we did 10 or 15 years ago.
While it's true appraisers are getting older, when compared to other professions, appraisers are much less likely to "retire" in the conventional sense. The job is not physically demanding and is something we can do part-time well into our golden years. I know I have no plans on retiring and giving up my Certification. I recently read an article about James McMorries, MNAR, retiring at age of 96. This is a perfect example of how we are fortunate to be able to competently work well into our golden years. As the baby boomers reach retirement in all professions, the average age is increasing. We are not alone in this.
We also continue to have a number of people entering into appraising as a second, third or even fourth career. This increases our average age and can lead to a mischaracterization of appraisers as a "graying" profession that is dying out. However, our profession has a long history of attracting older individuals who take to appraising after working in other corporate fields for decades. Demographically, appraisers have always skewed to the older side of things and the argument that we are "old" and will all retire soon is certainly not new or original.
There is an inherent danger in letting the myth of an appraiser shortage become popularized. The idea that there is a shortage of appraisers emboldens the National Association of Realtors (NAR) to go from state to state and push for real estate agents to do appraisals under the mask of a Broker Price Opinion (BPO). This adversely affects the market demand for residential appraisers as well as commercial, though to a lesser extent. In my home state of Pennsylvania, a real estate agent is not required to have a high school diploma, but NAR seems to think that they are qualified to perform work we are trained and licensed to do.
(story continues below)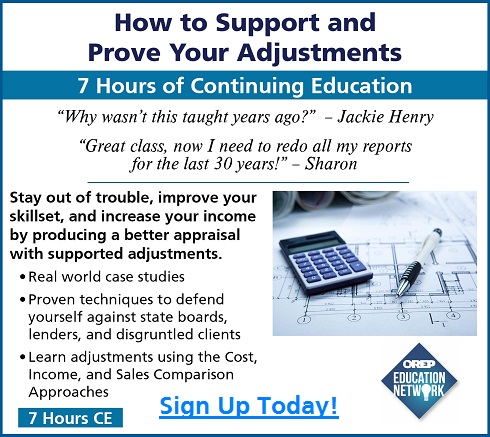 (story continues)
Listen to the Market
The strongest argument against the so-called shortage of appraisers comes straight from the market. The market is telling us there is no shortage of appraisers. I understand there are markets in need of more appraisers but have there ever been enough appraisers in these markets? It is not breaking news that it can be difficult to find a qualified appraiser in certain rural markets. We have many clients who simply do not want to compensate us for the additional time it takes to properly complete an appraisal in these rural markets. We have clients who want to pay appraisal fees that are less than what I was receiving 30 years ago.
Will an oversupply entice more appraisers to leave the big city and move to the country? No. What it will do is convince the residential appraisers with the credentials and ability to transfer to commercial appraising. In addition, the people who have the ability to utilize skills in other professions will move on.
There was recently a case in Louisiana where iMortgage, an AMC, was fined by the Louisiana Board for failure to pay C&R fees. iMortgage found an appraiser to perform an appraisal for $250 in a very rural area of the state. iMortgage was paid $465 by the lender and paid the appraiser a mere 54 percent of the full appraisal fee. This does not make the case for a shortage of appraisers. The market is oversupplied if an appraiser is willing to take an assignment in rural Louisiana for $250. From an economic standpoint, there is likely still an oversupply of appraisers in many areas. The fees being paid and accepted by appraisers are, in some cases, less than what appraisers were being paid 10, 20 or even 30 years ago.
Appraisers have recently had a long and successful ride in the real estate world in terms of the abundance of work we have all enjoyed. Interest rates are low and lender requirements are reasonable. However, this will not last forever. We "old timers" know this real estate bliss will end sooner or later. I am not predicting another S&L crisis or another bank bailout, but I am saying there will be a downturn for our services sooner or later.
Trainee Shortage
There is talk of how the number of new trainees is decreasing. The biggest reason for a decrease in the number of people interested in the profession is low fees, despite the college degree or trainee experience requirements. This is a problem that will solve itself. As fees rise, the profession will become more desirable and more people will want to be appraisers and more current appraisers will be willing and able to take on trainees. When it is economically viable to have trainee appraisers, there will again be an abundance of trainees. Yes, I currently have trainees and wonder how many of these doom and gloom people have trainees or prepare appraisals on a daily basis. I am thinking very few.
The specter of an appraiser shortage is being used as an excuse to lower our standards and cheapen our profession. This knee-jerk reaction to an imaginary appraisal shortage will do nothing but decrease the quality of appraisals. This illusion of the extinction of the appraisal profession is beyond shortsighted and is not in the public's best interest. It is simply a matter of economics. I strongly question what's behind the motivation to downgrade our profession by lowering the experience and education requirements. The solution, despite what you've been told, is certainly not to lower the standards of our profession and water down the requirements to be an appraiser.
Valuable CE Offered Online – 7 Hours
How To Support and Prove Your Adjustments
Presented by: Richard Hagar, SRA
Do you have the proper support for your adjustments? Stop taking the same old CE courses and learn proven adjustment methods with instructor Richard Hagar, SRA. Fannie Mae states that the number one reason appraisals are flagged is the "use of adjustments that do not reflect market reaction." Stay out of trouble with Fannie Mae, your state board and your AMC/lender clients with solid, supportable adjustments. Learning how to make defensible adjustments is the first step in becoming a "Tier One" appraiser, who earns more and enjoys the best assignments. Up your game, avoid time-consuming callbacks and earn approved CE today!
"Why wasn't this taught years ago?" – Jackie Henry
How to Support and Prove Your Adjustments
Sign Up Now!  $119  – 7 Hrs. Approved CE
(OREP Insureds Price: $99)

About the Author
Edward Cline, SRA, AI-RRS, GAA, RAA, MNAA is the owner of Ed Cline Appraisals, a busy appraisal office with 10 appraisers and two trainees in Beaver Falls, Pennsylvania. He is a Certified General appraiser in Pennsylvania and Ohio. He performs both residential and commercial appraisals and is a licensed Real Estate Broker and the owner of Premier Property Management Services. Cline is a licensed Pennsylvania contractor and holds a certification in lead abatement. In addition, he is a certified FHA 203k consultant and an active real estate investor.
Send your story submission/idea to the Editor: isaac@orep.org